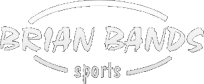 Your shopping cart is empty!
Adidas Carbonbraid 2.0
Brand:
Adidas
Product Code:
Carbonbraid 2.0
Availability:
In Stock
Price:
R4,350.00
R3,045.00
Adidas Carbonbraid 2.0
A HOCKEY STICK FOR ELITE COMPETITIVE PLAY.
Power and accuracy score goals. This hockey stick features a braided, 100 percent carbon build for incredible transfer of power on contact. The lightweight stick has a soft inner core to dampen vibrations, while TOUCH COMPOUND on the face enhances control for accurate ball placement. Finished with adigrip tape for a soft, chamois-like hand surface.
Fully braided for exceptional feeling and ultimate power when striking
100% carbon construction for high stiffness relative to weight and nearly no loss of energy
Soft inner core for maximised cushioning and minimised vibrations; Reinforced main-impact areas
TOUCH COMPOUND on the face for increased grip, control, accuracy and ball contact
adigrip tape with traditional polyurethane and a chamois-like touch; FIH rule compliant
100% carbon