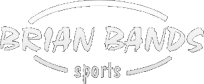 Your shopping cart is empty!
Adidas Malice SG 2017
Brand:
Adidas
Product Code:
Malice SG 2017
Availability:
In Stock
Price:
R1,750.00
R1,225.00
SOFT-GROUND RUGBY BOOTS FOR FRONT ROW PLAYERS.
These men's rugby boots are made for the outside back. Constructed with a lightweight, synthetic BRAVO upper for durability, these boots feature a heel raise and cleated outsole for dynamic positioning on soft-ground pitches.
BRAVO synthetic upper for durability and light weight in forward play
Asymmetric lacing for larger kicking sweet spot
10 mm heel raise for dynamic positioning
Outsole configured for soft-ground pitches
For optimal performance and traction, tighten studs correctly before use