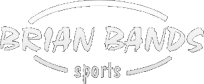 Your shopping cart is empty!
Adidas TX 24 Carbon
Brand:
Adidas
Product Code:
TX 24 Carbon
Availability:
In Stock
Price: R2,300.00

ADIDAS TX24 CARBON HOCKEY STICK
A LIGHTWEIGHT STICK BUILT FOR HIGH-LEVEL PLAY.
Amplify your hitting power while honing your shot accuracy with this field hockey stick. Made of strong, lightweight carbon fibre, the stick is built for the rigours of professional play and incorporates a ball-control technology from footwear for enhanced grip. Grip tape helps minimise slipping.
CARBONPLATE layer for additional stiffness and hitting power
3DHEAD hook shape for ultimate 3D dribbling
TOUCH COMPOUND on the face for increased grip, control, accuracy and ball contact
Pro performance stick
Reinforced main impact areas; Polyurethane grip tape for non-slip action
Broken glass graphic on shaft
Bow profile: highest point at 200mm
90% carbon / 5% glassfibre / 5% aramid