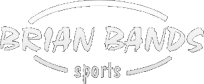 Your shopping cart is empty!
Kookaburra Pro 1000 Rubber
Brand:
Kookaburra
Product Code:
Pro 1000 Rubber
Availability:
In Stock
Price: R900.00

The Multi-Stump is also used as a catching training aid. By passing a ball through the MULTI-STUMP, by either throwing, hitting with a cricket bat or using a Katchet, the ball takes a small secondary deflection through to waiting keeper and slip. This is ideal for keepers wishing to practice up to the stumps, but equally as useful for standing back practice. The MULTI-STUMP can also be used as a bat for nicking practice up to the stumps.
PRO 1000 RUBBER
Kookaburra offer lightweight and durable performance footwear specifically designed and engineered for the game of cricket.
Kookaburra Pro 1000 Rubber Cricket Shoe features a lightweight, low profile design with 'cage' technology to offer essential ankle support.
Colours: Black, Yellow & White
Sizes: 2 - 12 (full sizes only)