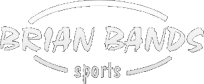 Your shopping cart is empty!
Polar M200 Red
Brand:
Polar
Product Code:
Polar M200 Red
Availability:
In Stock
Price: R2,295.00

Find the joy of running
The best workout is the one you do. The easy-to-use Polar M200 with wrist-based heart rate monitoring motivates and guides you every step of the way.
Smart Coaching Features

Activity Benefit
•
Activity Guide
•
Running Index
•
Running Program
•
Smart Calories
•
Training Benefit
•

Full Features

–

Activity
24/7 Activity Tracking
•
Activity Goal
•
Active Time
•
Steps and Distance
•
Activity Summary
•
Activity Benefit
•
Inactivity Alert
•
Sleep Duration and Quality
•

–

Training
Running Program
•
Wrist-based heart rate measurement
•
Heart rate
•
HRmax
•
Heart Rate zones
•
Speed/Pace zones
•
ZonePointer
•
Running Index
•
Smart Calories
•
Training Benefit
•
Distance
•
Altitude, ascent/descent
•
Sport profiles
•
User-adjustable training displays
•
Fun running displays
•
GPS
•
Speed/Pace
•
Training targets
•
Training history
•
Laps, manual
•
Laps, automatic
•

–

Device
Measurement
Weight

40g

Display
•
Size
•
Water resistance

Waterproof (suitable for swimming)

Rechargeable battery
•
USB cable

USB A-connector

Display texts in languages

Danish

Czech

Dutch

English

Turkish

Swedish

Spanish

Russian

Portuguese

Indonesian

German

French

Finnish

Italian

Polish

Norwegian

Bluetooth Smart
•
Smart Notifications
•
Vibration alerts
•
Alarm
•
Backlight
•
Date and weekday indicator
•
Time of day (12/24h)
•