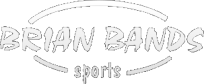 Your shopping cart is empty!
Adidas Kakari X-Kevlar 2 SG 2020
Brand:
Adidas
Product Code:
Kakari X-Kevlar 2 SG EF3399
Availability:
In Stock
Price:
R3,300.00
R2,310.00
KAKARI X-Kevlar 2 SG BOOTS
DESCRIPTION:
These men's rugby boots are built to dominate the scrum. Their soft leather upper hugs your foot for secure lockdown. The outsole delivers solid traction on soft ground. The laces, lace loops and support tapes are made with durable DuPont™ Kevlar®.
FEATURES:
Premium Synthetic midfoot to rearfoot: Lightweight and strong to provide enhances stability and durability
Replacement Aluminium Rugbyy Studs (AP1812): Provide traction when scrummaging
6 x 2 outsole: 8 stud outsole for optimal traction while scrummaging
Booty Construction: Booty construction for adaptive fit and optimal support
Heel raise: Heel raise for dynamic foot position