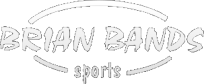 Your shopping cart is empty!
Adidas Predator Malice Control SG 2020
Brand:
Adidas
Product Code:
Predator Malice Control SG EH0141
Availability:
In Stock
Price:
R3,500.00
R2,450.00
PREDATOR MALICE CONTROL SOFT GROUND BOOTS
DESCRIPTION
Helping kickers boss the game. The foot-hugging knit textile upper on these rugby boots provides a stable platform for dictating play. A comfortable synthetic leather vamp delivers a direct touch while rubber pads increase kicking accuracy. The outsole offers traction on soft ground.
FEATURES
Rugby Predator fit: Soft hand feel
SOFT GROUND OUTSOLE: Outsole optimised for soft ground (wet natural grass); Includes stud key
Rugby Predator kicking zone: Lightweight rubber zones for improved kick accuracy and control
Rugby Predator New Soleplate: The ultimate rugby tooling
ASYMMETRICAL LACING: Asymmetrical lacing for better ball contact
Rugby Predator New Soleplate: Wider last, tested for rugby players
Circular Knit Upper: for breathable form-fitting tech to enhance lockdown
Rugby Predator fit: Comfort and breathability via perforations in the circular knit
Rugby Predator fit: TPU formed on top of mesh synthetic mid-foot for tight fit and foot lock down
Rugby Predator New Soleplate: Engineered ribs and honeycomb structure for added stability
Heel raise: Heel raise for dynamic foot position
Rugby Predator fit: Leather vamp for improved comfort and fit. Heightened feel of ball to foot
Rugby Predator fit: Padded foam pockets around ankle for improved fit
Rugby Predator fit: Synthetic suede built in tongue for a sock like fit
SOFT GROUND OUTSOLE: Outsole designed to unleash speed and traction on soft ground
Rugby Predator New Soleplate: Lightweight nylon material for improved performance and weight benefits