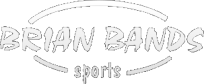 Your shopping cart is empty!
Adidas Predator Malice Control SG 2019
Brand:
Adidas
Product Code:
Predator Malice Control SG 2019
Availability:
In Stock
Price:
R3,400.00
R2,900.00
PREDATOR MALICE CONTROL SOFT GROUND BOOTS
Your team's destiny lies at your feet. These lightweight rugby boots are built for kicking precision. A layer of raised dots on the soft upper enhances ball control while waffle foam in the forefoot offers cushioning and extra grip. An asymmetrical lacing design makes room for clean contact with the ball. The outsole supports explosive back play on soft ground.
Prepared for greatness
The Rising Sun Pack's distinctive colouring represents readiness for the challenge of the world's ultimate tournament in Japan
Pinpoint accuracy
Command the ball in all conditions with Non Stop Grip (NSG), a thin layer of raised dots applied to the upper for increased control; Predator technology in the forefoot for more power, swerve and ball contact
Comfortable kicking
The waffle foam package provides cushioning and grip when kicking
Asymmetrical lace closure
Synthetic upper with waffle foam
Sprintframe construction; Soft ground outsole; Speed Traxion stud alignment