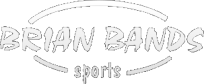 Your shopping cart is empty!
BBS Multifunctional Headwear
Product Code:
Multifunctional Headwear Navy
Availability:
In Stock
Price: R100.00

BBS MULTIFUNCTIONAL HEADWEAR
We know it's not comfortable exercising with fabric over your mouth preventing you from getting the much-needed oxygen. It is mandatory so we've designed these super cool Brian Bands Sports Multifunctional headgear pieces that sit tight enough to not continuously fall off your face but still allow a little air flow.
With winter approaching quickly, these Multifunctional head pieces will keep your ears, head & neck warm.
Our Multifunctional Headwear can be used for the following purposes:
Mask
Hood
Headband
Beanie
Scarf
Hairband
Available in One Size Fits MOST