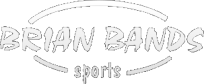 Your shopping cart is empty!
Polar H10 Heart Rate Sensor Bluetooth
Brand:
Polar
Product Code:
Polar H10 Heart Rate Sensor Bluetooth
Availability:
Out Of Stock
Price: R1,795.00

POLAR H10 HEART RATE SENSOR
When it comes to accuracy and connectivity, Polar H10 heart rate sensor is the go-to choice. Monitor your heart rate with maximum precision and connect your heart rate to your training equipment. With Polar H10, heart rate monitoring is more accurate than ever.
PRECISION: The improved electrodes make Polar H10 the most accurate heart rate sensor in Polar's history.
CONNECTIVITY: Polar H10 is compatible with top fitness apps, gym equipment and many other Bluetooth devices.
UPDATABLE: The Polar H10 keeps on improving with OTA software updates.
SUITABLE FOR SWIMMING: The 5 kHz transmission makes sure you can monitor your heart rate even in water.
BUILT-IN MEMORY WITH POLAR BEAT: Polar H10 has a built-in memory for heart rate data from one training session. The data can be transfered to Polar Beat, Polar's free fitness and training app.
COMFORT: The new Polar Pro chest strap is comfortable to wear with soft textile material, slip-preventing silicone dots and a secure buckle.
Compatibility: iOS mobile devices iPhone 4S and later and Android mobile devices with Bluetooth 4.0 capability and Android 4.3 or later. Please see more information here.
Updates: Via mobile phone using Polar Flow app or Polar Beat app
Connector size: 34x65x10 mm
Weight Connector: 21 g (0.74 oz), strap 39 g (1.38 oz)
Memory: One training session
Battery type: CR 2025
Battery life: 400 hours with BLE and 5 kHz transmission active
Water resistance: 30 m (Suitable for swimming)
Materials: Connector: ABS, ABS + GF, PC, Stainless steel. Strap: 38% Polyamide, 29% Polyurethane, 20% Elastane, 13% Polyester, Silicone prints.
Operating temperature: -10 °C to +50 °C / 14 °F to 122 °F