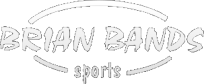 Your shopping cart is empty!
Polar Vantage V Black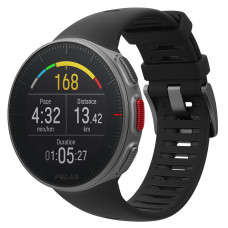 Brand:
Polar
Product Code:
Polar Vantage V Black
Availability:
In Stock
Price: R8,895.00

Premium GPS multisport watch for multisport & triathlon training
Train smarter and discover the winner within yourself with Polar Vantage V, a premium multisport watch designed for pro athletes – and for anyone who trains like a pro. If you're looking for a cutting-edge waterproof companion for triathlon or marathon training, Polar Vantage V is the perfect match.
TECHNICAL SPECS
Measurements: 46 x 46 x 13 mm
Weight: 66 g
Display: Always on color touch display with Gorilla Glass. Size 1.2", resolution 240 x 240.
Battery: 320 mAh Li-pol battery. Battery life up to 40 h in training mode (GPS and wrist-based heart rate
GPS & Barometer: Integrated GPS & GLONASS. Assisted GPS for fast fix times. Barometric altitude, incline, ascent and descent.
Connectivity: Bluetooth Low Energy. Custom USB cable for charging and data synchronization.
Watch: Time & date. Alarm with snooze.
UI languages: English, German, French, Italian, Dutch, Norwegian, Spanish, Portuguese, Swedish, Finnish, Danish, Polish, Russian, Turkish, Indonesian, Czech
Sensors: Compatible with Polar BLE heart rate sensors.
Water resistance: Waterproof (WR30)
Wristbands: Durable and comfortable silicone.
sizing: S: wrist circumference 130-185 mm, M/L: wrist circumference 155-210 mm
STANDOUT FEATURES
Polar Precision Prime : Get accurate wrist-based heart rate tracking even in the most demanding condiTions. Read more
Training Load Pro: Quantify the strain of your training session and see how your training strains the different parts of your body. Read more
Recovery Pro: see how recovered your body is and get recovery feedback. Read more
Running Power: Get more comprehensive insight into the intensity of your running sessions. Read more
Sport profiles: Polar Vantage V supports over 130 different sports. Add your favorite sports to your sports watch in Polar Flow.
Swimming metrics: Follow your progress in the pool – Polar Vantage V automatically detects your heart rate, swimming style, distance, pace, strokes and rest times. Distance and strokes get tracked also in open water swimming.
Running Index: Get an estimate of your running VO2max and see how your running performance is developing.
Running Program: Get a personal and adaptive training plan that fits you and your goals.
Smart Calories: Know exactly how many calories you've burned based on your weight, height, age, gender, your individual maximum heart rate (HRmax) and how hard you're training.
Training Benefit: Get motivating feedback immediately after training describing the effect of the session.
Continuous Heart Rate: Get a comprehensive view on how your heart behaves during your day. Continuous heart rate monitoring gives you even more accurate calorie burn and activity data and tells you the lowest and highest heart rate of your day.
Sleep Plus™: Sleeping well will help boost your recovery and performance. Polar Sleep Plus™ automatically detects the timing, amount, and quality of your sleep.