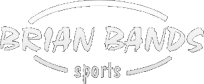 Your shopping cart is empty!
Polar A300 Black HR
Brand:
Polar
Product Code:
Polar A300 Black HR
Availability:
In Stock
Price: R2,395.00

A300
Your body and the A300. Designed to move, and made for each other. It's about getting it right and getting there faster
24/7 ACTIVITY TRACKING
Tracks your daily activity at different intensity levels, and shows steps, distance and burned calories.
ACTIVITY GOAL
Your daily activity goal and guidance on how to reach it.
ACTIVITY BENEFIT
Feedback about your daily, weekly and monthly activity.
FITNESS TEST
Tells you exactly how your fitness is progressing by measuring your aerobic fitness at rest and evaluating your maximal oxygen uptake.
HEART RATE
When paired up with Polar H7 heart rate sensor, measures your every heartbeat and lets you know if you're mostly burning fat or improving your fitness. Gives the most accurate calorie burn in heart rate based training.
SMART CALORIES
Shows exactly how many calories you've burned.
INACTIVITY ALERT
Vibrates when you've been sitting still for too long.
SLEEP DURATION AND QUALITY
Automatically tracks your sleep time and quality. See and learn from your sleeping patterns in Polar Flow web service and app.
POLAR FLOW WEB SERVICE AND APP
Free online community and service that helps understand the impact of your activity and see the long term progress you make.
CHANGEABLE WRISTBAND
Vibrantly colored wristbands are easily changed to reflect your mood and style.
SIMPLE CHARGING
Charges conveniently with a simple plug and play USB.
MYFITNESSPAL
Track your total calorie intake and expenditure by connecting with MyFitnessPal app (iOS only).