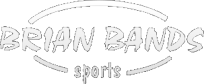 Your shopping cart is empty!
About Us
Our Game Plan
Brian Bands Sports, established in 1958, is an independent Sports Equipment Retailer based in Port Elizabeth, South Africa.
Brian Bands Sports specialise in the supply of Sports Equipment, Footwear & Clothing for a wide range of Team & Individual sporting codes.
We ensure you get the Right Fit, The Right Feel & The Right Results.
Visit us for a true sporting experience.
Good Price & Good Advice.