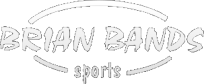 Your shopping cart is empty!
Terms & Conditions
The Terms and Conditions (T&Cs) contained herein along with the Privacy Policy and Terms of Use, form an Agreement regulating our relationship with regard to the use of www.brianbands.co.za shopping Platform (Site) by you.
Please read this Agreement carefully. You are advised to regularly check for any amendments or updates to the terms and conditions from time to time. www.brianbands.co.za may add to or change or update these Terms of Use, from time to time entirely at its own discretion. You are responsible for checking these Terms of Use periodically to remain in compliance with these terms. Your use of a Site after any amendment to the Terms of Use shall constitute your acceptance of these terms and you also agree to be bound by any such changes/revisions.
DEFINITIONS:
"Agreement" means the Terms and Conditions (T&C) contained herein along with the Privacy Policy and Terms of Use including other T&C at other portals of www.brianbands.co.za. It will also include references to this Agreement as and when amended, notated, supplemented, varied or replaced.
"Site" means the www.brianbands.co.za online shopping platform owned and operated by Brian Bands Sports, which provides a venue to the users to buy the products listed / displayed at www.brianbands.co.za.
"User/You" means and includes any Customer / Buyer / You (the person or any legal entity) who accept the offer for sale, through www.brianbands.co.za by placing its order on this Site.
"Product/s" the goods, services promoted / displayed on the Site and offered for any use / sale.
The agreement between you and www.brianbands.co.za is subject to the following T&C:
1. The User certifies that he/she is at least 18 (eighteen) years of age or has the consent of a parent or legal guardian.
2. These terms and conditions supersede all previous representations, understandings, or agreements and shall prevail notwithstanding any variance with any other terms of any order submitted. By using the Shopping services of www.brianbands.co.za you agree to be bound by the Terms and Conditions.
3. All prices, unless indicated otherwise are in South African Rand's
4. By indicating User's acceptance to purchase any product or service offered on the site, user is obligated to complete such transactions. Users shall prohibit from indicating its acceptance to purchase products and services where it does not intend to complete such transactions.
5. www.brianbands.co.za is neither responsible for any non-performance or breach of any contract entered into between Users nor make any representation or Warranty as to the attributes (such as quality, worth, marketability, etc.) of the products or services proposed to be sold or offered to be sold by the seller or purchased by the buyer, on the Website.
6. You are advised to independently verify the bona fides of any particular User that you choose to deal with on the Website and use your best judgment in that behalf. www.brianbands.co.za accepts no liability for any errors or omissions, whether on behalf of itself or its Sellers or third parties.
7. Any order placed for a product that is listed at an incorrect price may be cancelled. This shall be regardless of whether the order has been confirmed and/or payment levied. In the event the payment has been processed, the same shall be credited to your account and duly notified to you by email.
8. www.brianbands.co.za is not responsible for non-delivery, unsatisfactory or delayed performance of services or damages or delays as a result of items which are out of stock, back ordered or otherwise unavailable
9. In the event that a non-delivery occurs on account of a mistake by you (i.e. wrong name or address) any extra cost towards re-delivery shall be claimed from the User placing the order.
10. Shipment/delivery time of order processing starts from the day of receipt of the payment The Shipment /Delivery time is an approximate time mentioned by Brian Bands Sports against each product. www.brianbands.co.za shall not be liable for any delay / non-delivery of purchased goods , flood, fire, wars, acts of God or any cause that is beyond the control of www.brianbands.co.za
11. Presently, the service(s) of www.brianbands.co.za Shopping are being offered free of cost. However www.brianbands.co.za reserves the right to charge a fee for any or such facilities.
12. The User agrees to provide authentic and true information. www.brianbands.co.za reserves the right to confirm and validate the information and other details provided by the User at any point of time. If upon confirmation such User details are found not to be true (wholly or partly), www.brianbands.co.za has the right in its sole discretion to reject the registration and debar the User from using the Services available at this website, and / or other affiliated websites without prior intimation whatsoever.
13. www.brianbands.co.za will not be responsible for any damage suffered by users from use of the services on this site. This without limitation includes loss of revenue/data resulting from delays, non-deliveries, missed deliveries, or service interruptions as may occur because of any act / omission of the Vendor. This disclaimer of liability also applies to any damages or injury caused by any failure of performance, error, omission, interruption, deletion, defect, delay in operation or transmission, computer virus, communication line failure, theft or destruction or unauthorized access to, alteration of, or use of record, whether for breach of contract, tortuous behavior, negligence, or under any other cause of action.
14. Partial delivery of product needs to be reported within 5 days of receipt of the product.
15. Cancellation, on user's request, may not be allowed, subject to the specific terms and conditions applicable to the type of product or service purchased.
16. Delivery of orders would be done address specific not person specific.
17. For reported defects on products with manufacturer's warranty the customer needs to contact the relevant service center of the manufacturer, respectively. www.brianbands.co.za shall not be held responsible for any refund claim in such a case from the customer.
Typographical Errors:
In the event a product is listed at an incorrect price or with incorrect information due to typographical error or error in pricing or product information received from our suppliers, www.brianbands.co.za shall have the right to refuse or cancel any orders placed for product listed at the incorrect price. www.brianbands.co.za shall have the right to refuse or cancel any such orders whether or not the order has been confirmed and charged. If you have already been charged for the purchase and your order is cancelled, www.brianbands.co.za shall issue a credit to you in the amount of the charge.
Products descriptions and pricing:
Before placing an order you are advised to check the product description carefully. By placing an order for a product you agree to be bound by the conditions of sale included in the item's description.
www.brianbands.co.za, will attempt to be as accurate as reasonably possible while providing Product descriptions and pricings. However, www.brianbands.co.za or Seller do not warrant that descriptions or other content or prices related to the Products or other information and content contained in this www.brianbands.co.za website is accurate, complete, reliable, current, or error-free. If a Product showcased on www.brianbands.co.za website is found by You not to be as described, upon receipt of the same in pursuance to placing an order through the Site, your sole remedy is to return it in unused condition to the us. In the event if the payment has been processed by, the refund amount shall be credited to your credit/debit card account and the same shall be duly notified to by email to your email address provided at the time of registration.
Charges displayed on the site are inclusive of cost of the product service fee for payment and facilitation fee. In case the customer would like to pay using an alternate payment mode that is acceptable to us, the service fee for payment will be adjusted with the total payable amount for the order. All prices and availability of products are subject to change without prior notice at the sole discretion of www.brianbands.co.za
Registration:
Registration of the User on the Website is Mandatory. The User agrees and undertakes at all times to be responsible for maintaining the confidentiality of the password and user id, and shall be fully responsible for all activities that occur by use of such password or user id. Further, the User agrees not to use any other party's under ID and Password for any purpose whatsoever without proper authorization from such party.
User are responsible for the security of User's password and for all transactions undertaken using User's password through our service.
The user also agrees and undertakes to immediately notify www.brianbands.co.za of any unauthorized use of the user's password or user ID and to ensure that the user logs off at the end of each session at the website. www.brianbands.co.za shall not be responsible for any, direct or indirect, loss or damage arising out of the user's failure to comply with this requirement.
The User also agrees to: (a) provide true, accurate and complete information about himself and his beneficiaries as prompted by the registration form ("Registration Data") on the Website; and (b) maintain and promptly update the Registration Data to keep it true, accurate, current and complete. If the User provides any information that is untrue, inaccurate, not current or incomplete or www.brianbands.co.za has reasonable grounds to suspect that such information is untrue, inaccurate, not current or incomplete, www.brianbands.co.za shall have a right to suspend or terminate User's registration and refuse any and all current or future use of the Website and/or any Service.
Furthermore, the User grants www.brianbands.co.za the right to disclose to third parties Registration Data to the extent necessary for the purpose of carrying out the Services.
Prohibited Activities:
You shall not host, display, upload, modify, publish, transmit, update or share any information on the Site, that
(a) belongs to another person and to which you do not have any right to;
(b) is grossly harmful, harassing, blasphemous, defamatory, obscene, pornographic, pedophilic, libelous, invasive of another's privacy, hateful, or racially, ethnically objectionable, disparaging, relating or encouraging money laundering or gambling, or otherwise unlawful in any manner whatever;
(c) Harm minors in any way;
(d) Infringes any patent, trademark, copyright or other proprietary rights;
(e) violates any law for the time being in force;
(f) Deceives or misleads the addressee about the origin of such messages or communicates any information which is grossly offensive or menacing in nature;
(g) Impersonate another person;
(h) contains software viruses or any other computer code, files or programs designed to interrupt, destroy or limit the functionality of any computer resource
Any Content uploaded by you shall be subject to relevant laws and may disabled, or and may be subject to investigation under appropriate laws. Furthermore, if you are found to be in non-compliance with the laws and regulations, these terms, or the privacy policy of the Site, we may terminate your account/block your access to the Site and we reserve the right to remove any non-compliant Content uploaded by you.
Termination / Suspension:
www.brianbands.co.za reserves its right to refuse service, restrict, suspend, terminate your account; (Terminate this Agreement; Terminate or suspend your access to the Web Sites; Move, or remove any product or service that is available on or through the Services; Deactivate or delete your accounts and all related information and files in your account; Establish general practices and limits concerning use of this Site) at any time, in its sole discretion with or without cause, and with or without any prior notice for any violation of the Terms of Use. Upon such termination or suspension, your right to use the www.brianbands.co.za Web Sites will immediately cease. Once the User's registration or the Services are terminated, cancelled or suspended, any data that the User has stored on the Website may not be retrieved later.
The User agrees that www.brianbands.co.za may under certain circumstances and without prior notice, immediately terminate the User's user ID and access to the Website/Services. Causes for termination may include, but shall not be limited to requests by enforcement or government agencies, etc.
Relationship:
None of the provisions of this Agreement, terms and conditions, notices or the right to use the Website by the User contained herein or any other section or pages of the Website and/or the Linked Sites, shall be deemed to constitute a partnership between the User and www.brianbands.co.za and no party shall have any authority to bind or shall be deemed to be the agent of the other in any way. It may be noted, however, that if by using the Website, the User authorizes www.brianbands.co.za and its agents to access third party sites designated by them or on their behalf for retrieving requested information, the User shall be deemed to have appointed www.brianbands.co.za and its agents as their agent for this purpose.
Entire Agreement:
The Terms and Conditions, together with any terms and conditions incorporated herein or referred to herein constitute the entire agreement between us relating to the subject matter hereof, and supersedes any prior understandings or agreements (whether oral or written) regarding the subject matter, and may not be amended or modified except in writing or by making such amendments or modifications available on this site.
Headings:
The headings and sub-headings herein are included for convenience and identification only and are not intended to describe, interpret, define or limit the scope, extent or intent of this Service or the right to use the Website by the User contained herein or any other section or pages of the Website or any Linked Sites in any manner whatsoever.
Communication with Users:
www.brianbands.co.za reserves the right to communicate with Users regarding this site and User's use of this site or any product or service purchased by User on this site.
Notice of copyright Infringement:
www.brianbands.co.za is not liable for any infringement of copyright arising out of materials posted on or transmitted through the site, or items advertised on the site, by end users or any other third parties. In the event you have any grievance in relation to any Content uploaded on the Site, you may contact us at admin@brianbands.co.za
Request you to please provide the following information in your complaint:-
a) physical or electronic signature of a person authorized to act on behalf of the copyright owner for the purposes of the complaint.
(b) Identification of the copyrighted work claimed to have been infringed.
(c) Identification of the material on our website that is claimed to be infringing or to be the subject of infringing activity.
(d) The address, telephone number or e-mail address of the complaining party.
(e) A statement that the complaining party has a good-faith belief that use of the material in the manner complained of is not authorized by the copyright owner, its agent or the law.
(f) A statement, under penalty of perjury, that the information in the notice of copyright infringement is accurate, and that the complaining party is authorized to act on behalf of the owner of the right that is allegedly infringed.
Copyright Notice
Copyright ©2013 www.brianbands.co.za. All rights reserved.
These disclaimer/terms of service notification are subject to change without notice.