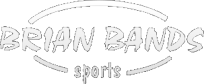 Your shopping cart is empty!
Tennis Strings
For many, choosing a tennis string can be even harder than choosing a tennis racket. With literally hundreds of different options, it's tough to know which is the right string for you. Simply put, think of your racket as a car and your strings as the engine. Strings can impact your play just as much as the actual racket you use. Finding a string that works well with your racket will make you more confident in your gear and your game when it's time to take the court.
Contact us on 041 3635499, should you require any assistance in selecting the correct Tennis String for your Game.