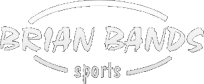 Your shopping cart is empty!
Masuri Vision Series Elite Helmet
Brand:
Masuri
Product Code:
Vision Series Elite Helmet
Availability:
In Stock
Price: R2,900.00

MASURI ELITE VISION SERIES
VISION SERIES ELITE IS ONE OF THE HELMETS IN THE LATEST RANGE FROM MASURI FOR THE HIGHEST PERFORMANCE LEVEL OF CRICKET.
The Vision Series Elite offers enhanced head protection and comfort, thanks to a strong, lightweight design. Featuring Masuri's revolutionary Eye-Line Grille, strategically-placed air flow vents and a new reinforced rim (HRS), the Vision Series Elite provides superior vision, cooling and protection.
CERTIFIED STEEL GRILLE
The Vision Series Test model grille uses high grade stainless steel. It also incorporates advanced manufacturing techniques to give greater protection.
HALO REINFORCEMENT SYSTEM
Masuri's Halo Reinforcement System (HRS) is an extra strength helmet rim featured on every model in the Vision Series. Made from the latest reinforced plastics, HRS significantly increases protection by ensuring minimal deformation of the helmet shell during impact.
AIRFLOW
The innovative 3-layer protection system incorporates strategically placed vents in the inner and outer shells and air channels throughout the cavity, allowing air to circulate freely at all times, keeping the wearer cool.