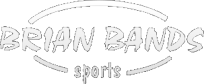 Your shopping cart is empty!
Masuri Stem Guard Senior
Brand:
Masuri
Product Code:
Stem Guard Senior
Availability:
In Stock
Price: R1,200.00

MASURI STEM GUARD
Masuri cricket helmets with StemGuards offer free movement and extra protection to everyone who plays the game. Just clip your StemGuard on to the back of your cricket helmet for all-round head and neck protection.
The StemGuard is the first to be certified under the new British Safety Standards for head and neck protection (BS 7928:2013+A1:2019).
This new innovation by Masuri combines an impact modified TPU honeycomb with military grade crush foam in
The StemGuard attaches to existing Masuri VS or OS2 helmets with moulded clips and has been designed to give batsman free movement while playing.