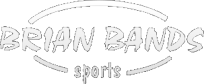 Your shopping cart is empty!
Returns & Exchanges
If you need to refund or exchange an item, please contact us prior to returning the product to us.
If you change your mind about your purchase, Brian Bands Sports is happy to exchange the item as long as it is in as new condition, unused, unopened and unworn and returned within 30 days of original dispatch.
Unless the product is faulty, all additional postage costs for returning items will be at your expense.
How to Return Items
Before you return the items, either email or call us to let us know that you are returning an item. You can contact us at -
Email: admin@brianbands.co.za
Phone: +27 (0)41 363 5499
When returning items, wrap the package securely and enclose your receipt and send to:
Brian Bands Sports
296 Cape Road
Newton Park
Port Elizabeth
6001
Once we have received the returned products, exchanges will be processed within 24 hours and refunds or credits processed within 7 working days. Refunds will credit the original account of payment.
IMPORTANT
Brian Bands Sports takes no responsibility for returned items that do not reach us. We suggest that you get postal insurance before sending the items.